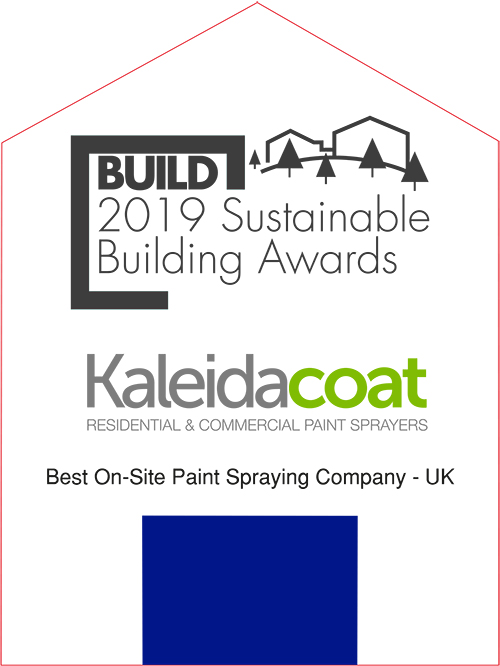 Residential & Commercial Paint Sprayers
Kaleidacoat is one of the UK's leading on-site paint spraying specialists. Using state-of-the-art spraying equipment and the finest, most durable materials, we provide our COMMERCIAL and RESIDENTIAL customers a professional, high-quality and cost-effective paint-spraying services to enhance your business or home.
Commercial
We provide commercial and business customers with a no-nonsense and efficient approach to all paint-spraying projects, internal or external. Our portfolio of clients is wide-ranging and varied, and we are pleased to work with everyone from major high-street retailers and multi-national corporations to small business owners and local, independent traders.
Shop Fronts & Facades
We offer on-site spraying of aluminium shop fronts, windows, doors, shutters and curtain walling. From the blank canvas of a new-build retail unit to existing shop fronts that need refurbishment or re-branding, we use high quality, fast-drying spray paints, all applied at the most convenient times to minimise disruption to customers' trading hours.
Cladding & Fascias
To help customers maximise the visual impact of their industrial or retail units—particularly at out-of-town retail/business parks—we offer a comprehensive range of finishes that can be applied cleanly and efficiently to large areas of cladding and fascias.
Roller Shutters
With the obvious focus of securing the premises at the end of a working day, roller shutter refurbishment is often ignored, yet can be a very valuable enhancement of your corporate colour scheme even when your business is closed. Our paint spraying team can revitalise your roller shutters within a few hours.
Residential
Kaleidacoat provides innovative paint-spraying services for residential properties up and down the UK.
Homeowners looking to refresh and revitalise any tired-looking PVC, uPVC, or aluminium can have our team of paint spraying professionals transform tired-looking windows and doors, garages, conservatories, garden rooms or external features – and all for a fraction of the cost of replacing frames and structures.
Windows & Doors
If your uPVC windows and doors are looking tired and worn, or you just fancy a change of colour in your life, let us help. We use specialist paints that form a molecular cross bond on plastic surfaces, providing an extremely durable, crack- and peel-free finish in any colour you choose.
Conservatories
Never a cheap investment but one that provides an inviting space in all weathers, so give it some love! Let our paint-spraying team give your conservatory a lift with a professional paint job – one that's guaranteed to hold colour, without excessive fading, for ten whole years.
Fascias & Soffits
Hidden beneath the guttering and often ignored, fascias and soffits are on the front line of defence against the elements. So give yours some TLC and let our paint spraying crew work their magic, adding the WOW! factor to your weather-worn roofline.
Spraying Techniques
We use a range of spraying techniques, assessed on a job-by-job basis, to ensure whatever finish you require, in whatever colour you desire, you can be assured of excellence every time.
Airless Spraying
Using a high-pressured pump, airless spraying delivers an even and uniform finish, ensuring maximum penetration into those awkward small crevices and hard to reach areas. Airless spraying is suitable for all types of commercial and residential buildings, and this method delivers a long-lasting finish that helps to minimise the requirement for future respraying.
Electrostatic Spraying
Electrostatic spraying provides an efficient paint-coating method with excellent adhesion and produces a superb uniform finish for a wide variety of applications for both commercial and residential projects. Electrostatic spraying is clean and efficient, with virtually no over-spray. Electrostatic spraying also helps to reduce air pollution, and because the method is more efficient, it reduces labour and material costs.
HVLP (High Volume Low Pressure)
Spray-painting services using the HVLP method is also suitable for commercial and residential projects: the result is a higher proportion of paint reaching the target surface with reduced over-spray, use of materials and air pollution. HVLP spray systems are most often used in the automotive, marine and architectural sectors, furniture finishing, scenic painting and cosmetic industries.
For more information, please contact us!